Aquaparks, Lakes and Wellness in Liptov
Tips on where to go swimming in Liptov and around Hrabovo. And where is the best wellness? Get inspiration from tips from Apartment House Fatrapark 2 in Hrabovo valley.
---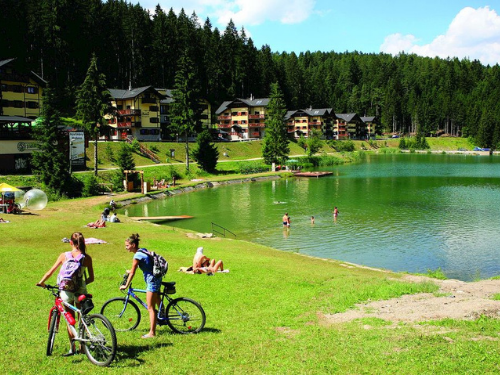 Hrabovo - swimming, paddleboard and rope park
The Hrabovo reservoir is located right next to us, only 100 m from Fatrapark 2. It is a smaller reservoir where mountain water flows. This means that it is pleasantly cooling in summer. And in spring, autumn or winter it serves as a cooling lake for "polar bears" ;). There is also a grassy beach by the reservoir where you can sunbathe. And in the summer season there are various attractions for children - such as Aquazorbing (swimming in an inflatable ball on the water), paddleboard rental or Rope Park Tarzania Hrabovo. Within Tarzania Hrabovo you can try the Zipline above the Hrabovo reservoir. There is also a buffet by the water tank where you can have a snack.
Distance from Fatrapark: 100 m
Aquapark Tatralandia - amusement park and excellent wellness
Tatralandia Liptovský Mikuláš is probably the most popular and most visited aqua park in Slovakia. The Aquapark Tatralandia offers up to 10 pools, 14 water slides, surfing on the Wild Waves Tatralandia, Tropical Paradise Tatralandia, wellness and sauna world. In Tatralandia you will also find the attraction Hurricane Factory Tatralandia, where you can try what it's like to fly. We recommend that you buy tickets to Tatralandia in advance online via Gopass, so you can conveniently avoid long lines. Aquapark Tatralandia in Liptov is open all year round, so its visit is suitable for all weathers and is an excellent relax after hiking in Liptov.
Distance from Fatrapark: 32 km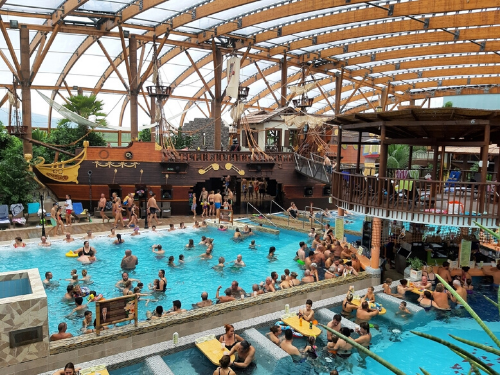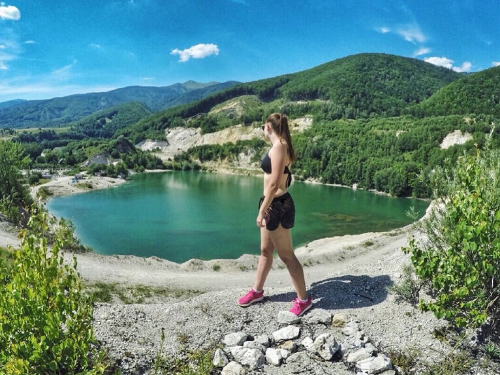 Lake Šutovo - swimming in the heart of nature
The flooded Šútovo quarry is a popular recreational locality thanks to its clear turquoise water. It's also a so-called "instagram spot" where you can take nice photos. We recommend visiting Lake Šutovo, especially in the summer season, preferably in the heat. Its location between the hills of northern Slovakia guarantees, that the water here tends to be colder, and therefore during the summer heat it is very refreshing. Swimming in Lake Šutovo is possible on two large beaches, with good access to the water, and on one fenced nudist beach Šutovo. For enthusiasts of hiking, the Šútovo Waterfall is also a popular attraction here, where first a pleasant asphalt road leads and later a stony steeper road. The route there and back is about 9 km and is also suitable for smaller children (but you will not get there with a pram). On the way to Šutovo waterfall you can have a snack at the Waterfall Cottage, or then at the local buffets at the lake. There are also toilets by the lake.
Distance from Fatrapark: 23 km
Liptovská Mara - Slovak sea in Liptov
The center of swimming on the Liptovská Mara reservoir is the beach in village Liptovský Trnovec. Entrance to the beach swimming pool is charged in the summer season and entry with a dog is prohibited. A popular attraction is a cruise on the Lod Maria. Other popular attractions on Liptovská Mare are water sports such as: kayaking, wakeboarding, wakesurfing, jet skiing, paddleboarding. Or water attractions such as: inflatable banana, motor boat, flyboard, pedal boat, aquazorbing, bumper ball, children's boats and jumping attractions with a trampoline. For lovers of fishing, there is also the possibility of fishing on Liptovská Mare. Our guests (most often non-members of the local association and foreigners) must buy a guest permit to fish. It can be purchased at the ESOX or STARFISH fishing shops in Liptovský Mikuláš. The price for one day is 17 €.
Distance from Fatrapark: 29 km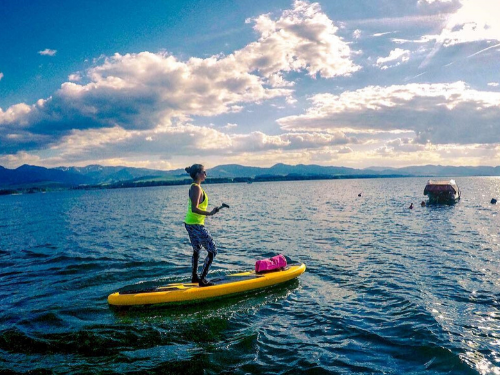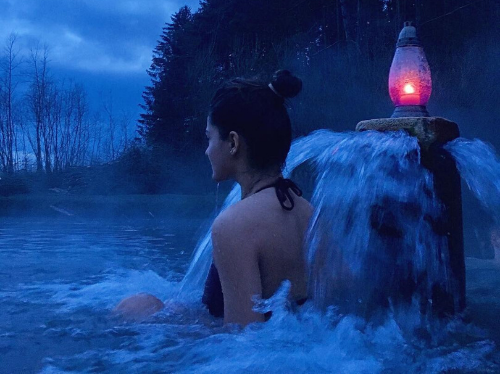 Kalameny thermal spring - natural spa in Liptov
Kalameny thermal spring is located about 1 km from the village Kalameny in the beautiful countryside of Liptov. An asphalt road leads from the village, so arrival is easy even in winter. There is an artificial pond built 20x10 m and in its center is an artificial well with hot water about 33 ° C. The water in the pond is slightly orange. This is because it is slightly mineralized and you can smell a sulfur odor. A fountain with a pressurized jet springs from an artificial borehole, which massages you. In the winter season you can relax here after skiing in Liptov, in the summer season you can also use here the fireplace with seating. Entry to the Kalameny thermal spring is free throughout the year. The road to Kalameny from Ružomberok is less frequented, so we recommend taking it also on a bicycle.
Distance from Fatrapark: 15 km
Spa Lúčky - healing mineral thermal water in Liptov
Lúčky Spa is the right place for rest and healing around Ružomberok and Liptov. Our guests like to visit the Aqua-Vital Park, where there are several outdoor and indoor pools, saunas, a pleasant epidarium and a hot tub. There is a healing mineral thermal water in the pools. The wellness center in Lúčky also includes a salt cave with relaxing music. Lúčky Spa also has a private wellness, which is located in the Dependance Liptov Hotel, which you can also book privately - there is a hot tub with salt water, a Finnish sauna, an infrared sauna and a cooling tub.
Distance from Fatrapark: 16 km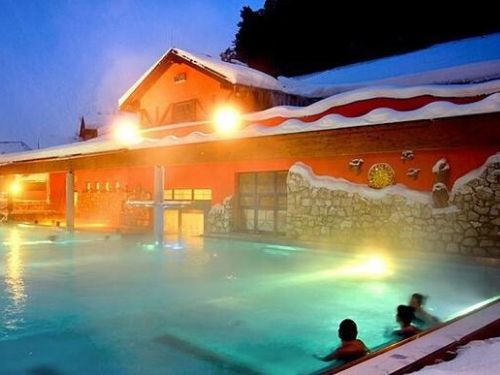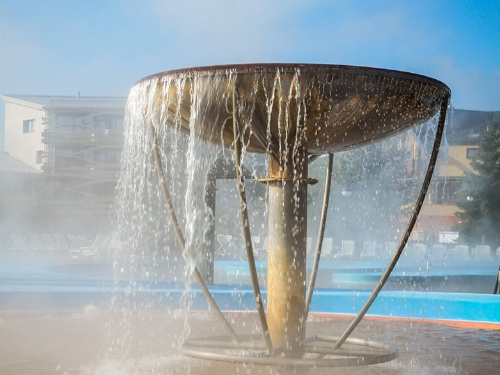 Aquapark Bešeňová - the best wellness in Liptov
Bešeňová aquapark is one of the TOP visited thermal parks in Slovakia and Liptov. You can use the Bešeňová discount through their Gopass program, or you can buy an online ticket via Gopass. This is a good way to avoid long queues at the checkout. Bešeňová aquapark is also an ideal relaxation after harder hiking in Liptov or in the Tatras. The water park is open all year round and offers 9 year-round swimming pools - 4 thermal pools and 5 heated indoor pools. The weather in Bešeňová will therefore never be an obstacle.
Distance from Fatrapark: 14 km